Planning Your Romantic Weekend in Half Moon Bay
Planning a romantic weekend in Half Moon Bay? Although it's just a short drive from San Francisco, Half Moon Bay feels like an entirely different place. It's a charming town in the bay area of the California coast. It's a great place to let your hair down, kick your feet up, and enjoy a relaxing beach vacation with your partner.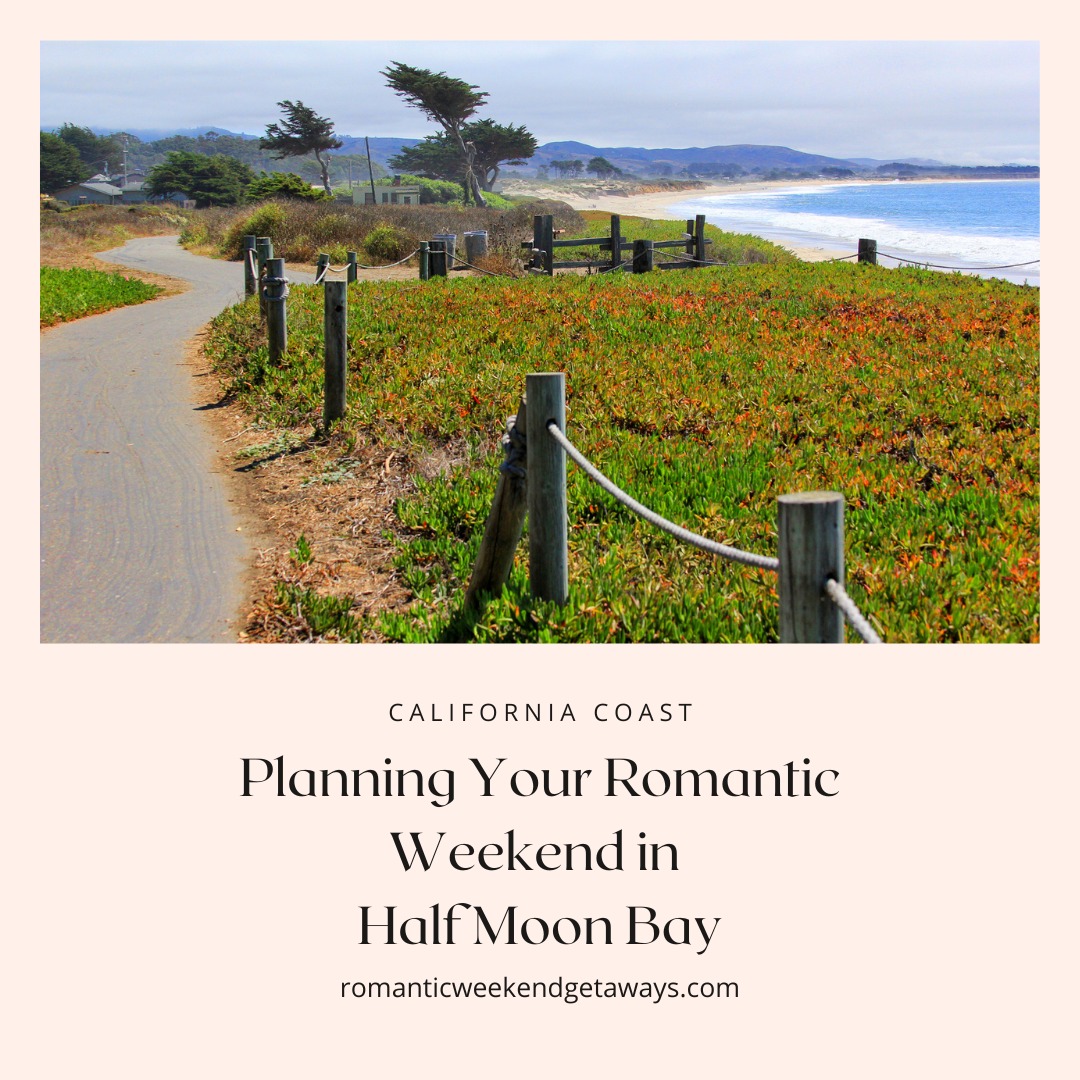 Jump to:
Nestled along the picturesque coastline of Northern California, just 30 miles south of San Francisco, lies the enchanting town of Half Moon Bay. Boasting dramatic coastal cliffs, sandy beaches, and a rich agricultural history, this charming seaside community offers a serene escape from the hustle and bustle of city life. With a diverse range of activities and sights to see, Half Moon Bay is the ideal destination for nature lovers, outdoor enthusiasts, and anyone seeking a tranquil retreat.
With a variety of romantic attractions, this quaint little town will leave you and your loved one feeling more connected than ever. Here's a list of some of the most romantic things to do in Half Moon Bay to help you plan the romantic weekend getaway of your dreams!
Half Moon Bay State Beach
Half Moon Bay is full of beautiful beaches, although they aren't fit for swimming. Most people go to the beach to admire nature, sunbathe, and relax. If you want to spend some time soaking in the fresh air, taking a romantic walk along Half Moon Bay State Beach will do the trick. You'll be surrounded by the natural beauty of California and the sounds of the ocean and sea life!
The best time of year to visit the beach is during the warmer months unless colder temps and windy weather don't bother you. Coastal fog is a common thing, but it adds to the morning strolls in beautiful Half Moon Bay.
Go Horseback Riding in Half Moon Bay
Want to spend time outdoors but prefer not to hike? Horseback riding is a great alternative! Spend the day riding hours through the beautiful trails around Half Moon Bay—how romantic! Check out Sea Horse Ranch in Half Moon Bay to book a guided horseback ride through the Coastal Equestrian Trail onto the bluffs, down to Poplar Beach, and back to the ranch. It's the perfect way to go sightseeing and try something new together!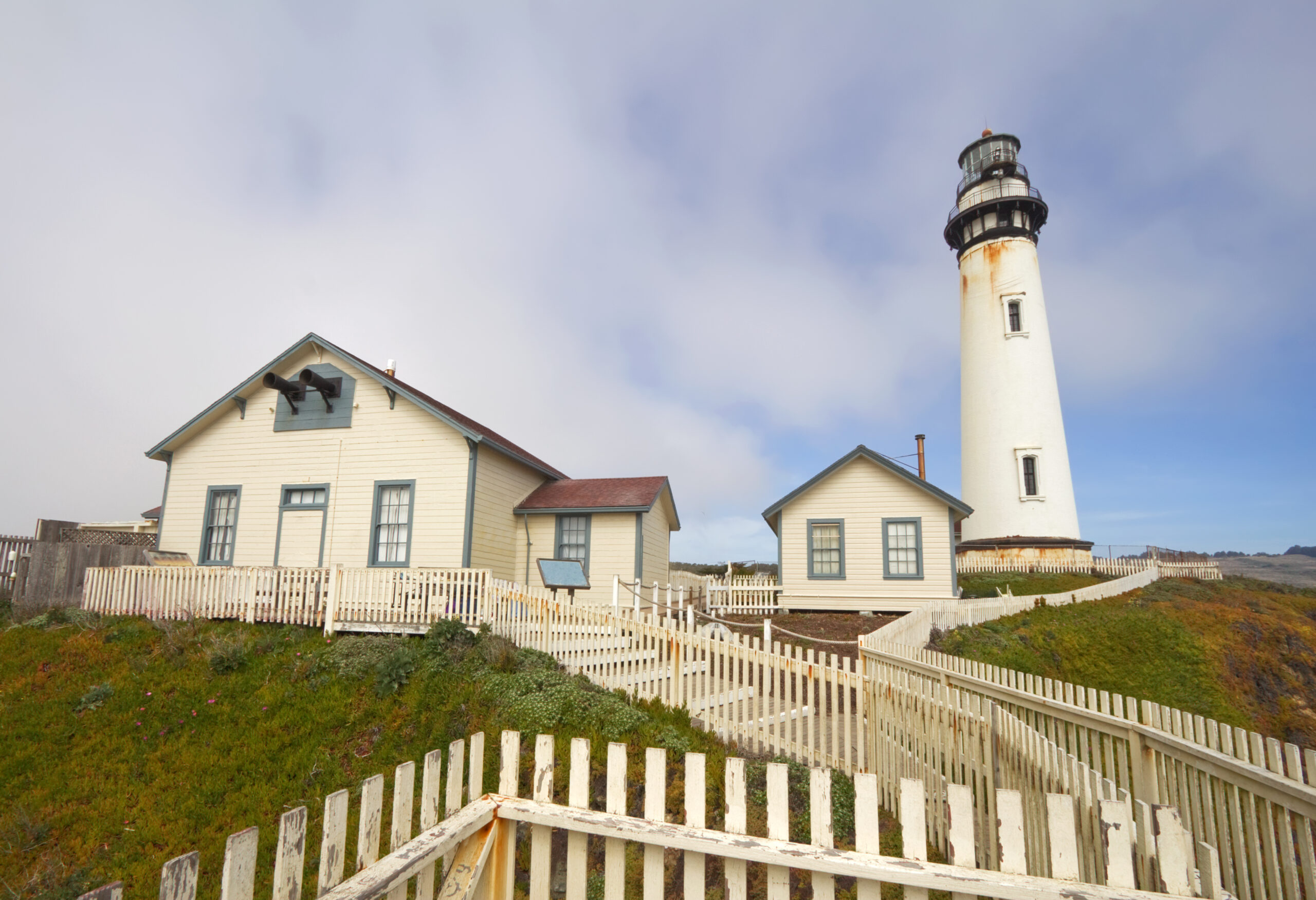 Pigeon Point Light Station State Historic Park
Enjoy a romantic picnic at Pigeon Point Station, where you'll see one of the tallest lighthouses in America. Plus, you'll get the chance to see marine life like seals and whales. You can bring your own prepared meal or stop by one of the local restaurants and grab something to go. A romantic picnic is the perfect way to spend some one on one time together while enjoying scenic views and tasty eats.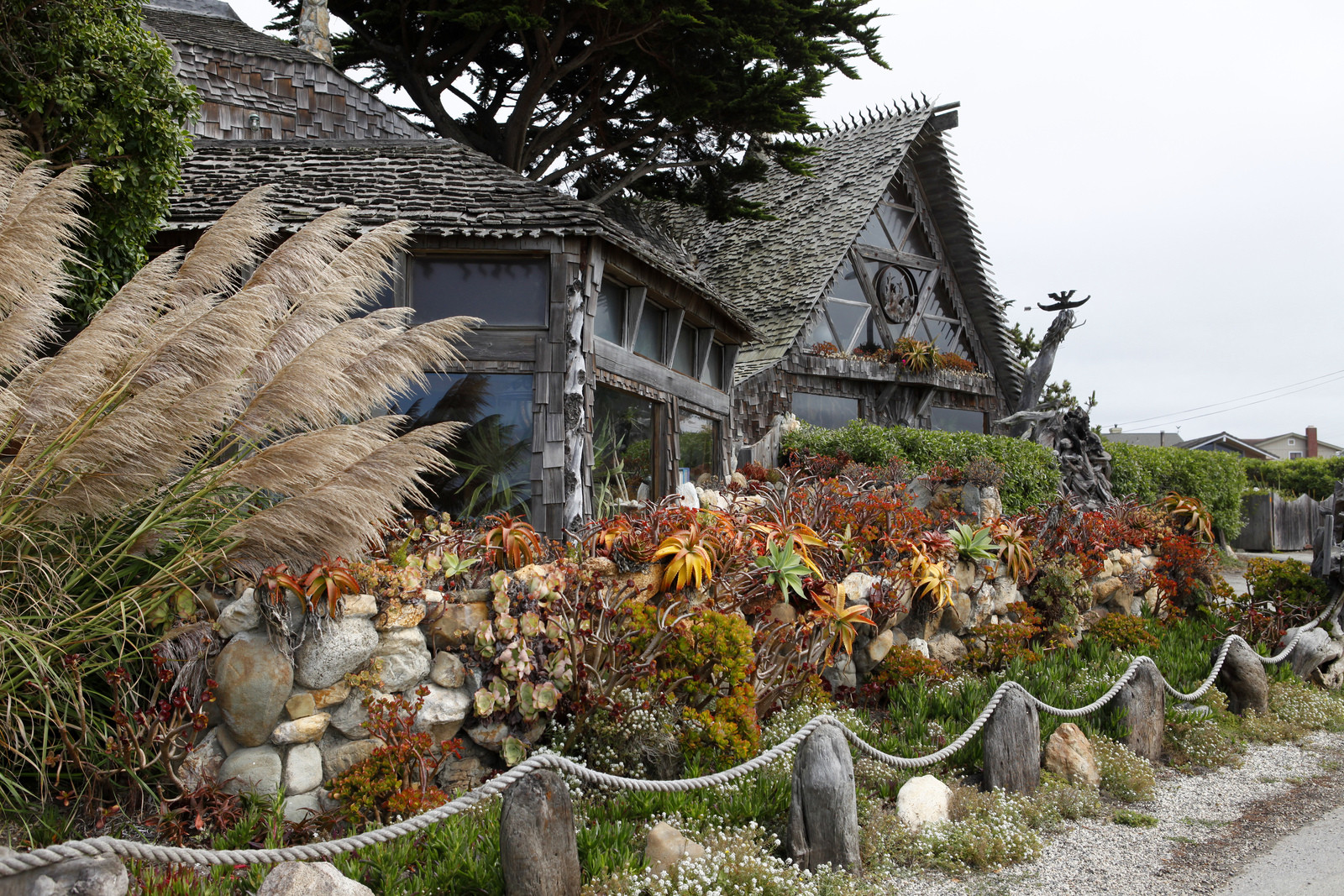 Explore Main Street
One of the best things to do is to head into downtown Half Moon Bay and meander through the charming streets. It's the perfect spot to stroll hand in hand and take in the sites and do a little people-watching. Along the main road, you'll find some great shops and restaurants. When it's time for your next meal, you're in a convenient location; there are tons of options to satisfy your tastebuds. Check the local calendar for fresh farmers markets or their famous Art & Pumpkin Festival in October.
Half Moon Bay Golf Courses
Head to one of the golf courses in Half Moon Bay to play a few holes. If you and your partner are into golf, this can be a great way to get outside, enjoy the area, and partake in some healthy competition! Half Moon Bay Golf Links is a golf course situated right on the coast, with stunning views and 36 holes to keep you busy all day. Afterward, grab lunch or dinner at their restaurant, Mullins Bar & Girl. If you happen to be there on a Friday, you can enjoy live music while you dine.
Take a Cooking Class Together
Learning or refining a skill as a couple is a great way to connect, let loose, and have fun together! Take a cooking class at TBSP of Love. They offer a range of cooking classes, from pasta making to desserts and even pizza! You'll get to develop a new skill and enjoy some delicious food. Fulfill your romantic dream of cooking together and book a class during your time in Half Moon Bay!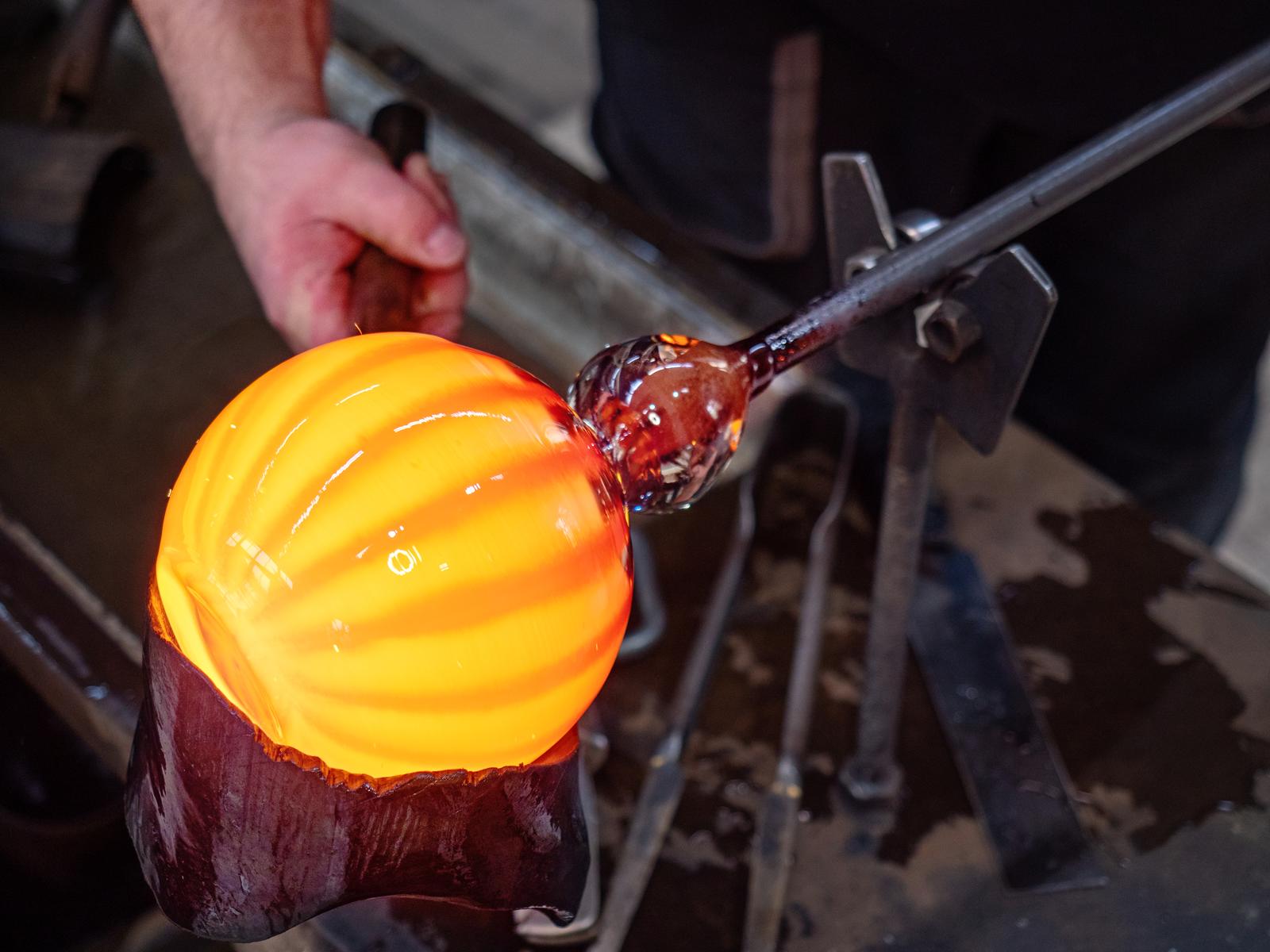 Learn How to Blow Glass at Half Moon Bay Art Glass
Speaking of learning a new skill. If you're looking for a fun activity to help break into your creative side? A glass-blowing class is a fun and unique option! Spend some one-on-one time together while you learn a fun and interesting new skill! Half Moon Bay Art Glass offers classes for all levels! So book a class and learn how to make a beautiful glass piece with your loved one while you're visiting the area!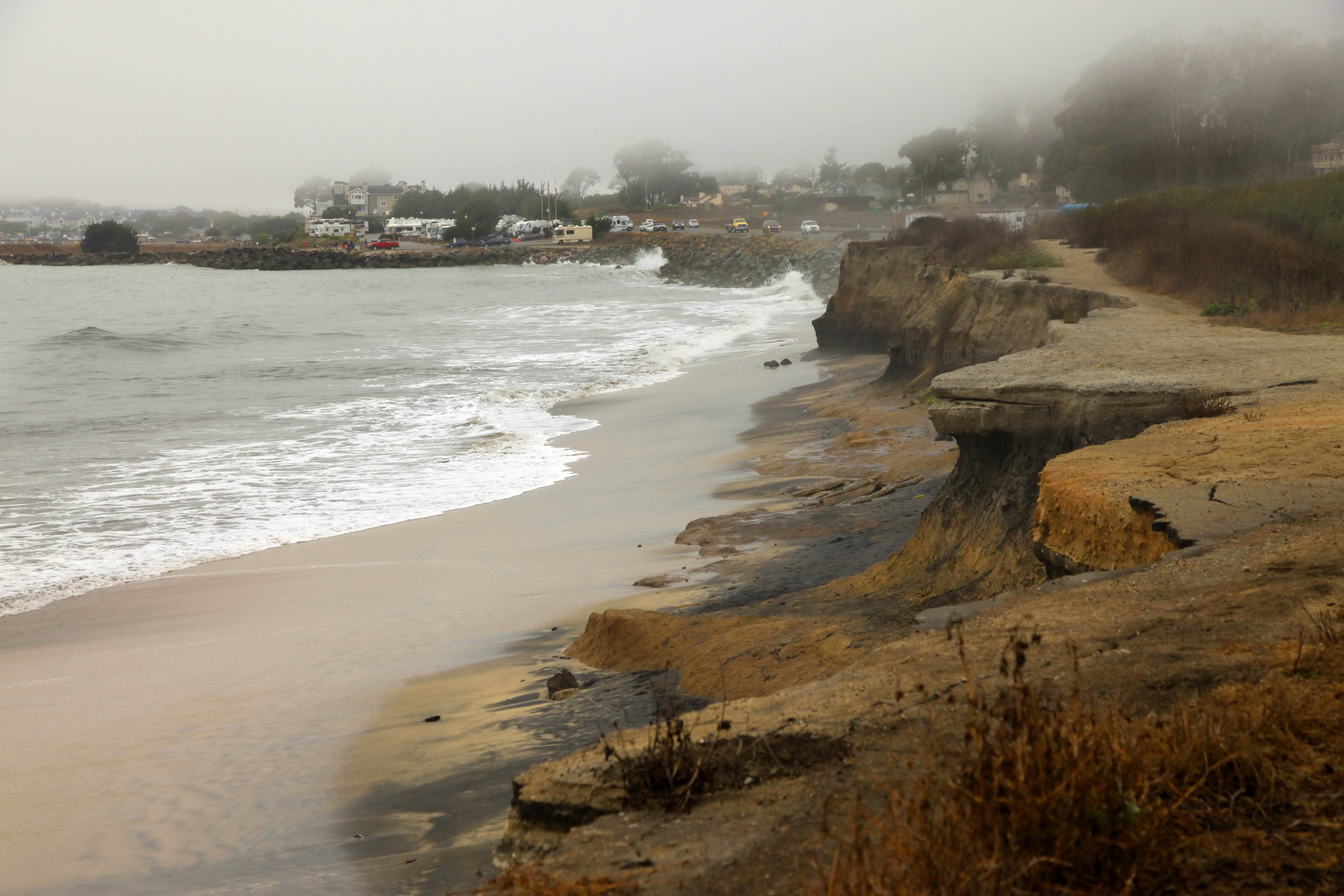 Go Kayaking or Biking in Half Moon Bay
If you prefer being outside, kayaking or biking is a great option! Get some exercise while enjoying some fresh air and beautiful scenery. Half Moon Bay Kayak Company offers kayak, paddleboard, and bike rentals. You can kayak or paddle board in Pillar Point Harbor, where you'll see seals, birds, and other marine life. Alternatively, you could opt to bike along the California Coastal Trail and enjoy sites of gorgeous coastal bluffs! Whether you choose to kayak or go for a bike ride, you'll get to fully immerse yourself in the natural beauty of Half Moon Bay while working up a healthy appetite!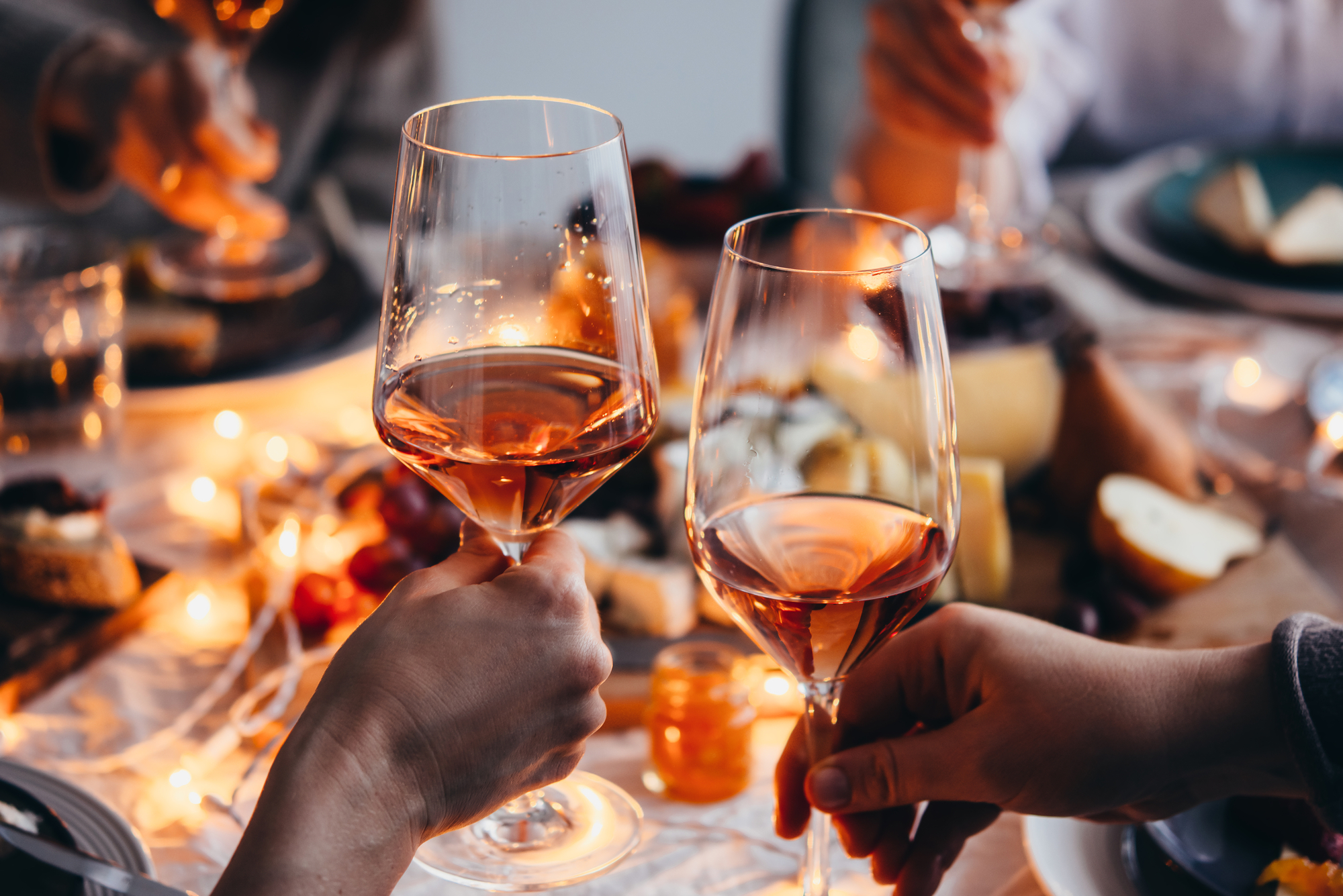 Visit a Winery in Half Moon Bay
Enjoy a glass of wine and some quality time together at a winery! Try Barterra Winery in downtown Half Moon Bay. You'll enjoy a large selection of the best California and dessert wines. Indulge your senses and sip a glass of wine with your significant other. Wine tasting is the perfect way to wind down from exploring the area and sets the tone for an intimate evening filled with conversation and connection.
Gray Whale Cove State Beach
Want to experience the awe of seeing a whale in its natural habitat? Try Gay Whlae Cove! You'll find ample parking space when you arrive. It's just a short walk down to the beach, where you can enjoy a day of whale watching along this scenic beach! If whale watching doesn't sound all that romantic to you, bring along a picnic lunch to enjoy on the beach.
There you can enjoy each other's company, a few bites to eat, a stunning view of the pacific ocean, and if you're lucky, you might even spot a few whales! It's one of the best places in Half Moon Bay to enjoy breathtaking views and a great spot for a sunset walk if you happen to be there at the right time.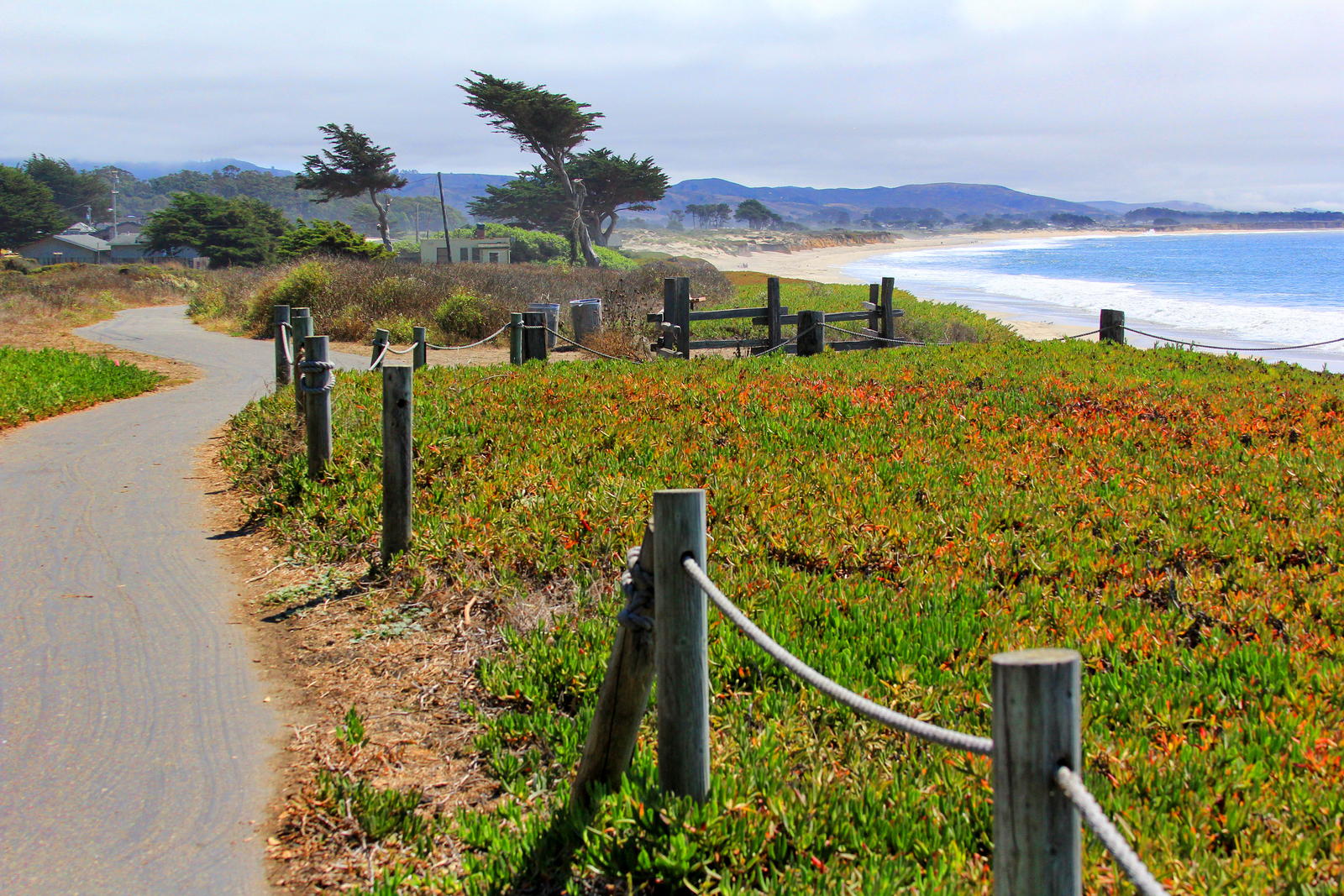 Take a Romantic Sunday Drive
A romantic Sunday drive along the Pacific Coast Highway is the perfect way to end your weekend. You'll be met with stunning views of the west coast. Stop by a cafe, grab some coffee, and enjoy the scenery as you coast along the windy road. Take your time, and don't hesitate to pull over to take in some of the viewpoints or snap a photo.
Half Moon Bay Romantic Weekend FAQs
Here are some frequently asked questions (FAQs) that may help you plan your trip to Half Moon Bay:
When is the best time to visit Half Moon Bay?
Half Moon Bay enjoys a mild Mediterranean climate, making it a pleasant destination year-round. However, the best time to visit is generally between April and October when temperatures are warmer and there is less chance of rain or fog. The fall months are more dramatic in weather but also less popular for tourists.
Where should I stay in Half Moon Bay?
Half Moon Bay has various accommodation options, ranging from cozy bed and breakfasts to luxury hotels and vacation rentals. Some popular choices include the Ritz-Carlton Half Moon Bay, Beach House Hotel Half Moon Bay, and the Half Moon Bay Lodge.
Do I need a car to get around Half Moon Bay?
The downtown area of Half Moon Bay is walkable, so bring comfy shoes. But to get to some of the stunning views, popular spots, and hiking trails, you will need a rental car.
Final Thoughts
Half Moon Bay is such a beautiful place to enjoy a romantic weekend getaway or day trip. There's no shortage of outdoor activities, great food, and romantic excursions to add to your itinerary for the weekend! Be sure to sneak a visit to Fitzgerald Marine Reserve and if you love being outdoors, get off the beaten path and check out the Purisima Creek Trail. If you're going in the fall, the iconic pumpkin patches are the perfect place for a selfie with your lover! This coastal town will surely steal your heart! I'd love to know what you choose to do on your trip to Half Moon Bay. Leave a comment below!
If you happen to be staying in San Fran, you're bound to enjoy these 8 Romantic Places to Stay in San Francisco!
More Romantic California Getaways