Romantic Places to Stay in Los Angeles
Planning a romantic weekend getaway in the City of Angels? While Southern California as a whole has plenty to offer, L.A. in itself is arguably the perfect place to visit, with some of the best places and, arguably, the most romantic hotels and plenty to do!
Need help narrowing down where to stay on your romantic trip? Consider one of the most romantic places to stay in Los Angeles!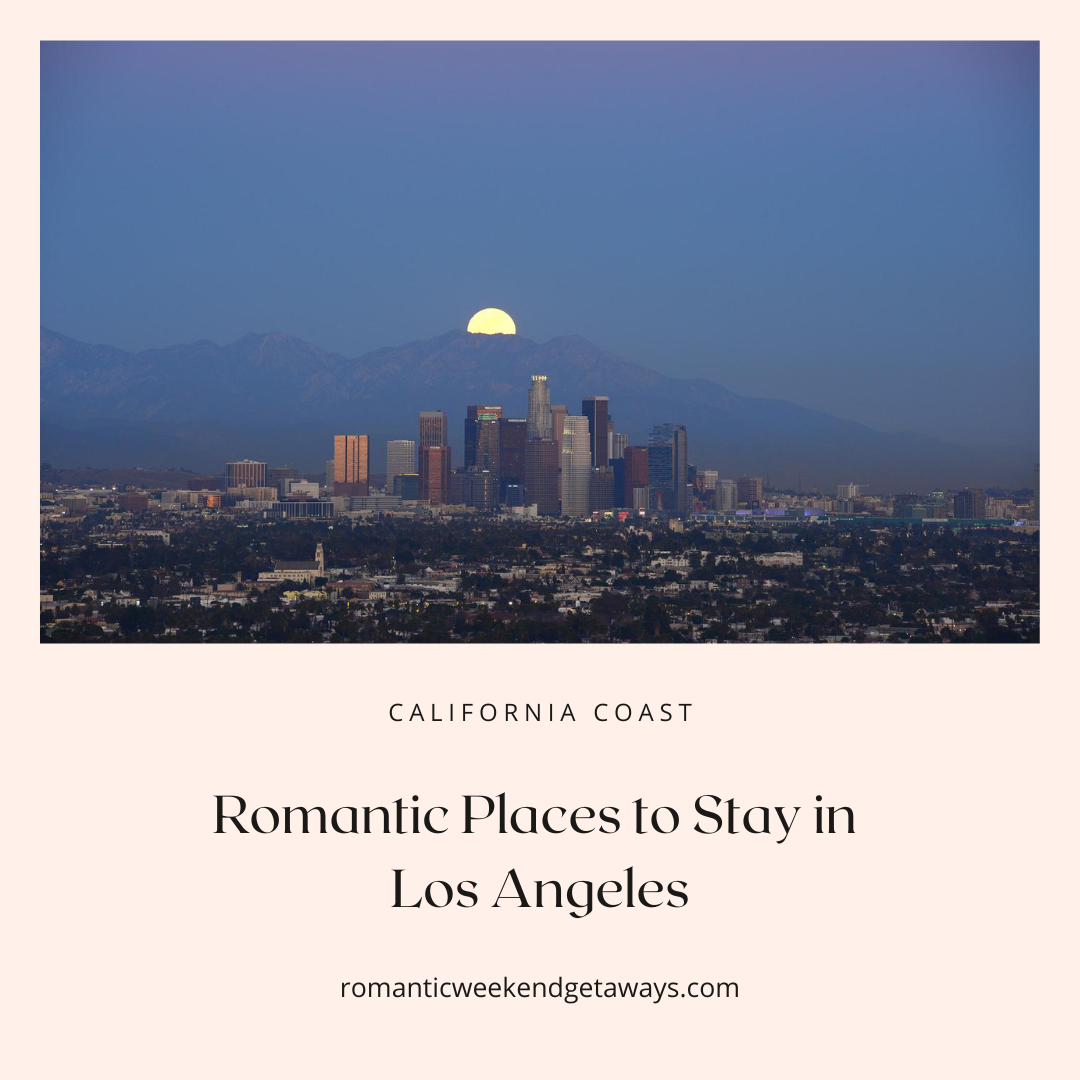 Table of Contents 👇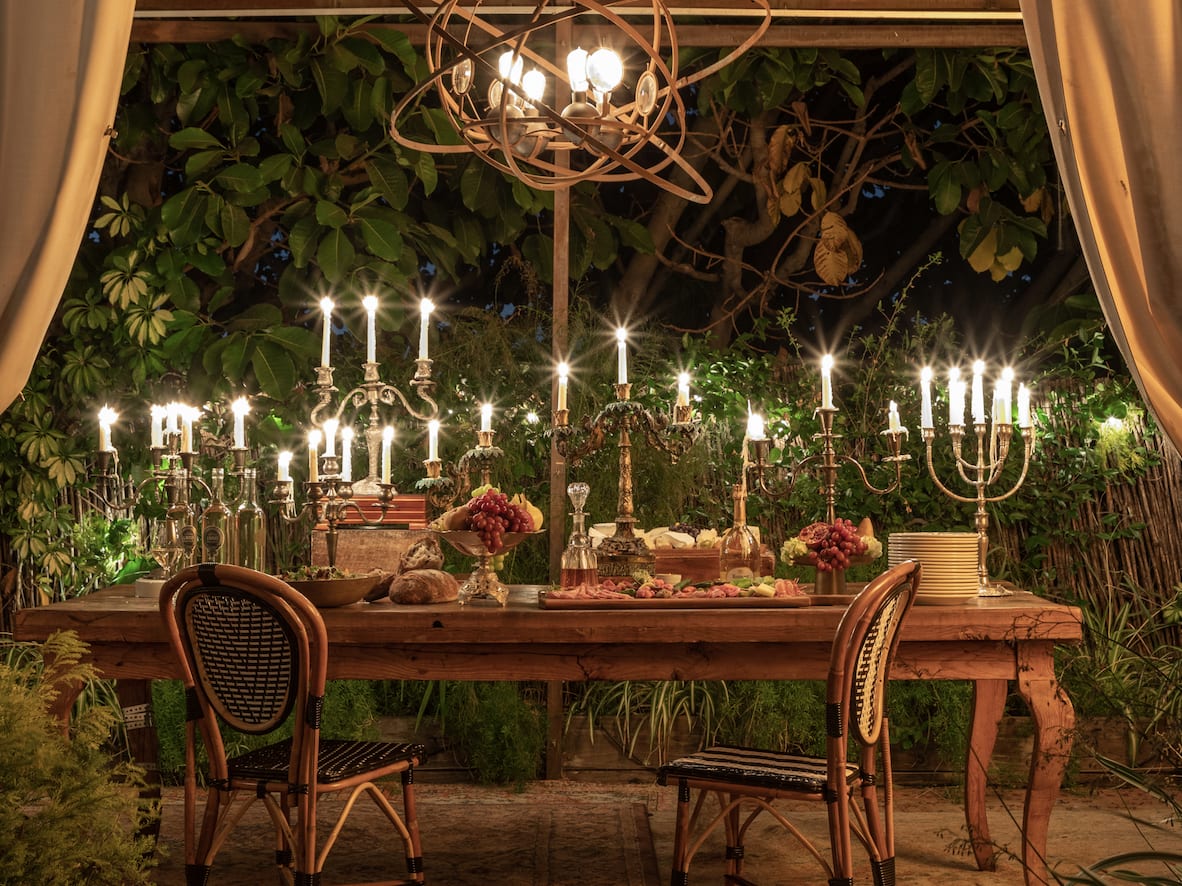 The Petit Ermitage offers an intimate sanctuary with a private rooftop pool with stunning views not far from the famous Sunset Strip in West Hollywood. The interior of the guest rooms offers an artistic, bohemian flair with 24-hour room service and a gourmet minibar. Being not far from Sunset Boulevard, you'll also have access to local restaurants and shopping experiences. They also offer a special room and dining package for two! So be sure to check to see if either of their special packages are ideal for your visit.
One unique aspect of their rooftop (aside from the views) is their saltwater pool. It's also heated to what they call a "perfect bathtub temperature." You won't find many pools in the city with this unique feature. Private pool beds can be reserved at no charge, but if you like your own private cabana, it will cost you a pretty penny! You can also make reservations at The Garden, Petit Ermitage's rooftop dining experience—an ideal romantic dinner. This also doubles as a nationally recognized butterfly and hummingbird sanctuary. It can't get much more special than that!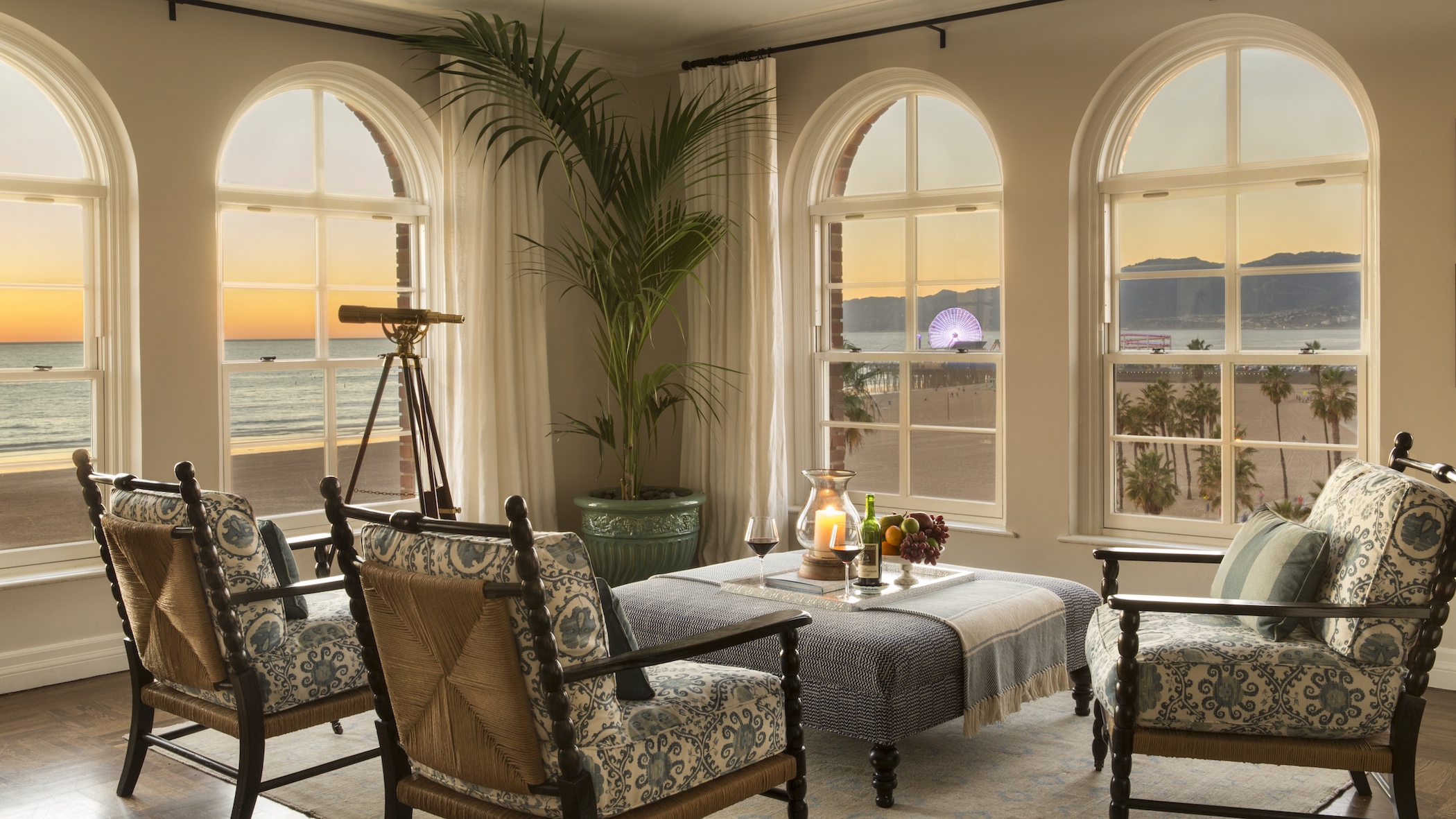 While this Santa Monica location might be considered pricier as it's a luxury hotel, you will get a bang for your buck at this oceanfront hotel. The ocean view of the Pacific Ocean and swaying palm trees is well worth the price—but it offers plenty more amenities to make up for the cost. For example, they offer body de-stressor treatments at their eco-friendly Sea Wellness Spa. What better way to start a romantic weekend with your person than to de-stress and let the worries of the world melt away!
As mentioned, the private rooms offer seaside views and a relaxing color palette throughout the interior decor. They also offer a Superior King Accessible Room that includes a shower bench, shower chair, enhanced fire alarms with flashing lights, and more. This is perfect for guests who might need special features to accommodate specific needs. 
Dining options at the hotel include the Terrazza Lounge. If you love seafood, then this is definitely going to be one of your favorite spots. Along with the popular Catch restaurant, which offers even more fine-dining seafood experiences along the water. However, you will only be a short drive away from even more good options if you feel like venturing out of the popular seafood restaurants! After dinner, you can take a romantic walk along the beach or the famous Santa Monica Pier and create fond memories for a lifetime!
The Hollywood Hills Hotel is not surprisingly tucked away in the heart of the Hollywood Hills. This is a great choice if you love being close enough to the city and having the best city views—but the quiet nature of the countryside. You don't even have to interact with anyone when you check in, as this location offers self-check-in for ultimate privacy or it's just a short walk to the center of it all, like the Hollywood Walk of Fame. Each spacious suite comes with a private patio with a beautiful view overlooking Los Angeles. They even offer accessible hotel rooms for those who require special accommodations!
While a guest, visit Yamashiro, an unforgettable Asian-fusion restaurant. This spectacular restaurant offers stunning views and show-stopping architecture. Along with good food and great service, they have tranquil gardens and a gorgeous koi pond to enjoy together if you like to take a walk before or after dinner. You can also visit Kensho, where you can see the Hollywood sign from the front patio, and order dinner and wine. You won't be short of romantic dining options not far from your hotel room. Relax by their outdoor pool, back in your room, or explore the city—the options are endless!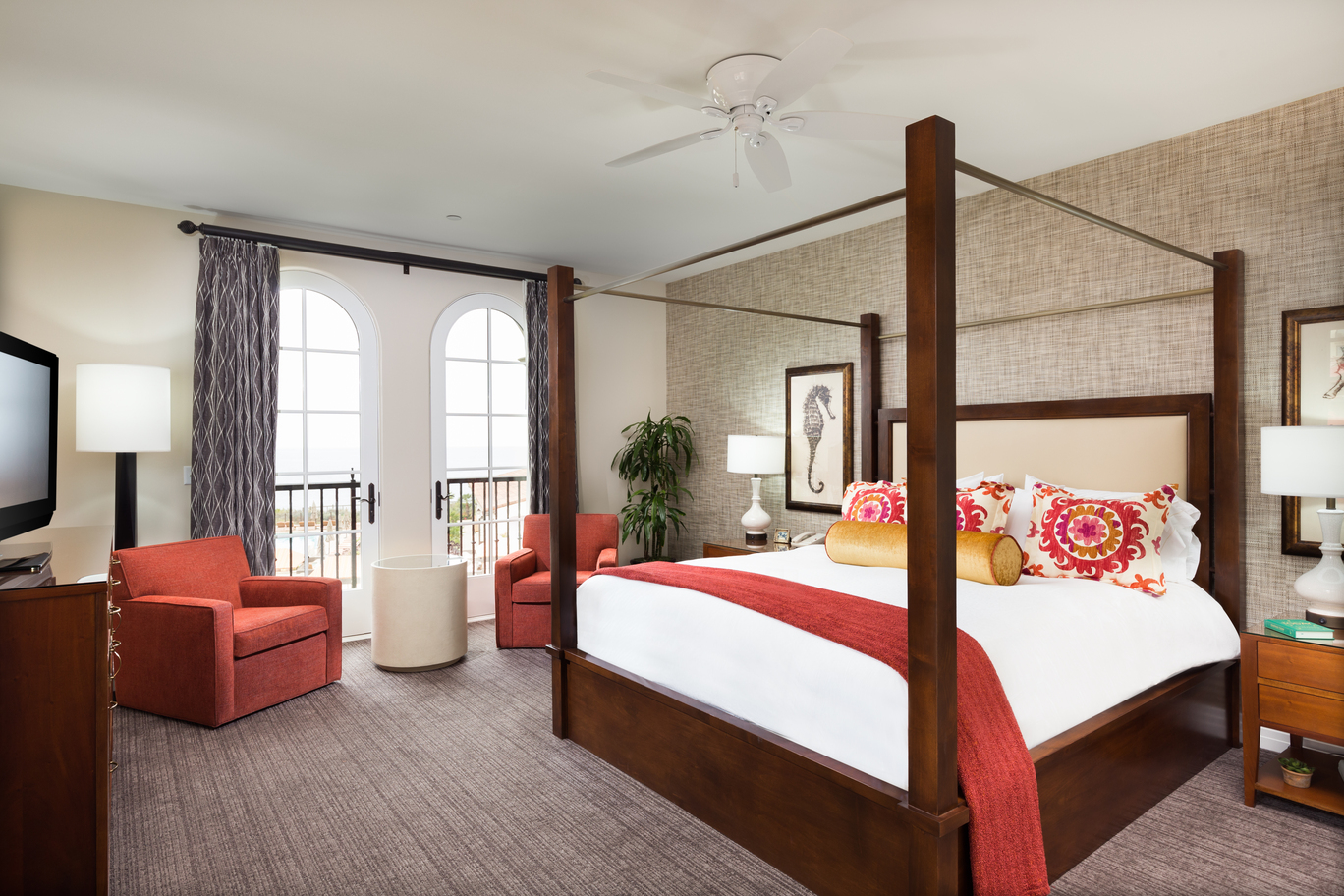 If you thrive in luxury suites and service, look no further. Terranea is a premier oceanfront resort on the coast of the Palos Verdes Peninsula, with classic guestrooms, suites, bungalows, and villas to choose from. Far removed from the bustling feeling of downtown Los Angeles, Terranea has four pools to choose from, so if relaxing by an outdoor swimming pool is what relaxes you most, your only worry will be choosing which to try first! Reserve a private cabana and sip cocktails poolside for the ultimate day date!
Like most luxury locations, you have the option to eat at Terranea's on-site restaurant and lounges that offer fine dining experiences. There's nothing more relaxing than oceanfront dining—but be sure to bring a shawl in case you catch a chilly ocean breeze! After, you can cuddle to keep warm with your love on the beach near the ocean or back in your suite! This hotel is a great option if you want a resort weekend getaway not far from the Los Angeles area.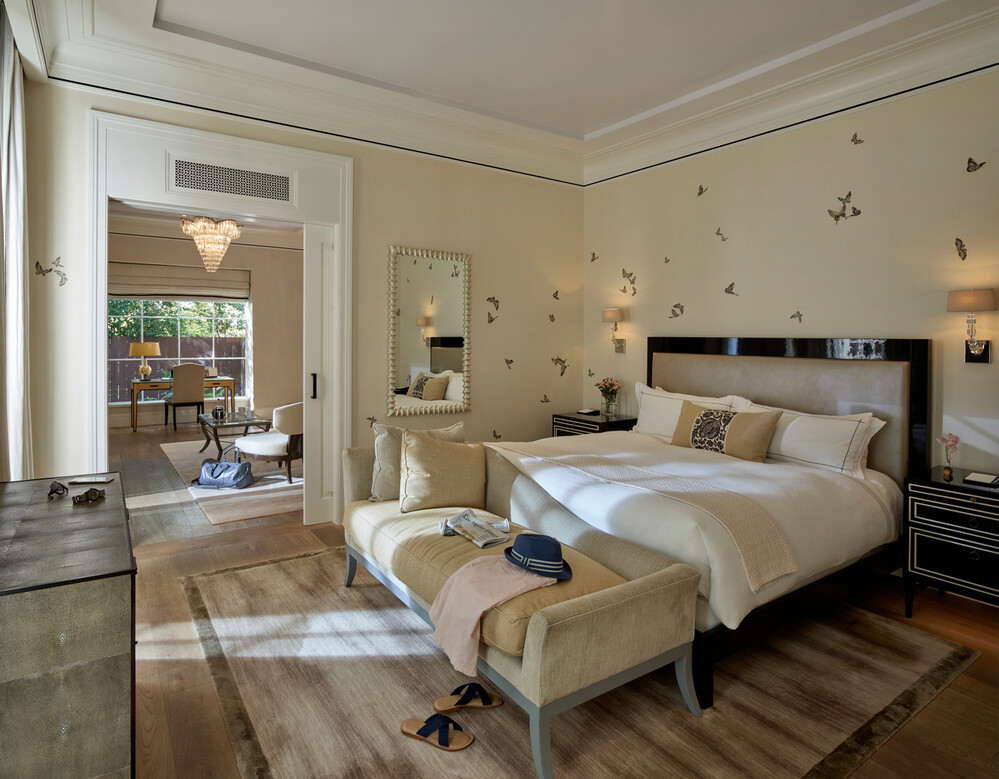 This historic boutique hotel is nestled in the famous canyon hills, a self-proclaimed "12-acre paradise of sophisticated enchantment". With over 20+ comfortable rooms and suites to choose from, each is graced with elegance and sophisticated style. This exclusive oasis was the place to be amongst classic stars such as Grace Kelly, Carey Grant, Marilyn Monroe, and Audrey Hepburn. Feel the presence and grace of the golden age walking into this historic estate! 
For dinner, dine at the Hotel Bel-Air's famous Wolfgang Puck restaurant. The beauty of their menu is that various dishes change to the seasonal nature of using fresh, in-season ingredients from locally sourced vendors. Or you can spend quality time on Rodeo Drive not far away, shopping or enjoying a drink at happy hour at one of the many popular restaurants nearby.
The Culver Hotel is a National Historical Landmark of Culver City, most known for its glamorous past, art deco architecture, and amazing cocktails. It's said the cast of Judy Garland's Wizard of Oz often visited the hotel in the 50s—and that the hotel itself has secret passageways. It's shrouded in mystery and elegance—making it the perfect, intimate place to stay! 
The Culver Hotel also offers fine dining and live music downstairs and in their new bistro and garden lounge. So you won't have to go far if you're seeking delicious bites and entertainment. However, this hotel is within walking distance of many other dining options nearby. Be sure to check out their special package offers as well. They offer discounts to those who book in advance and packages that provide chilled Rosé upon your arrival!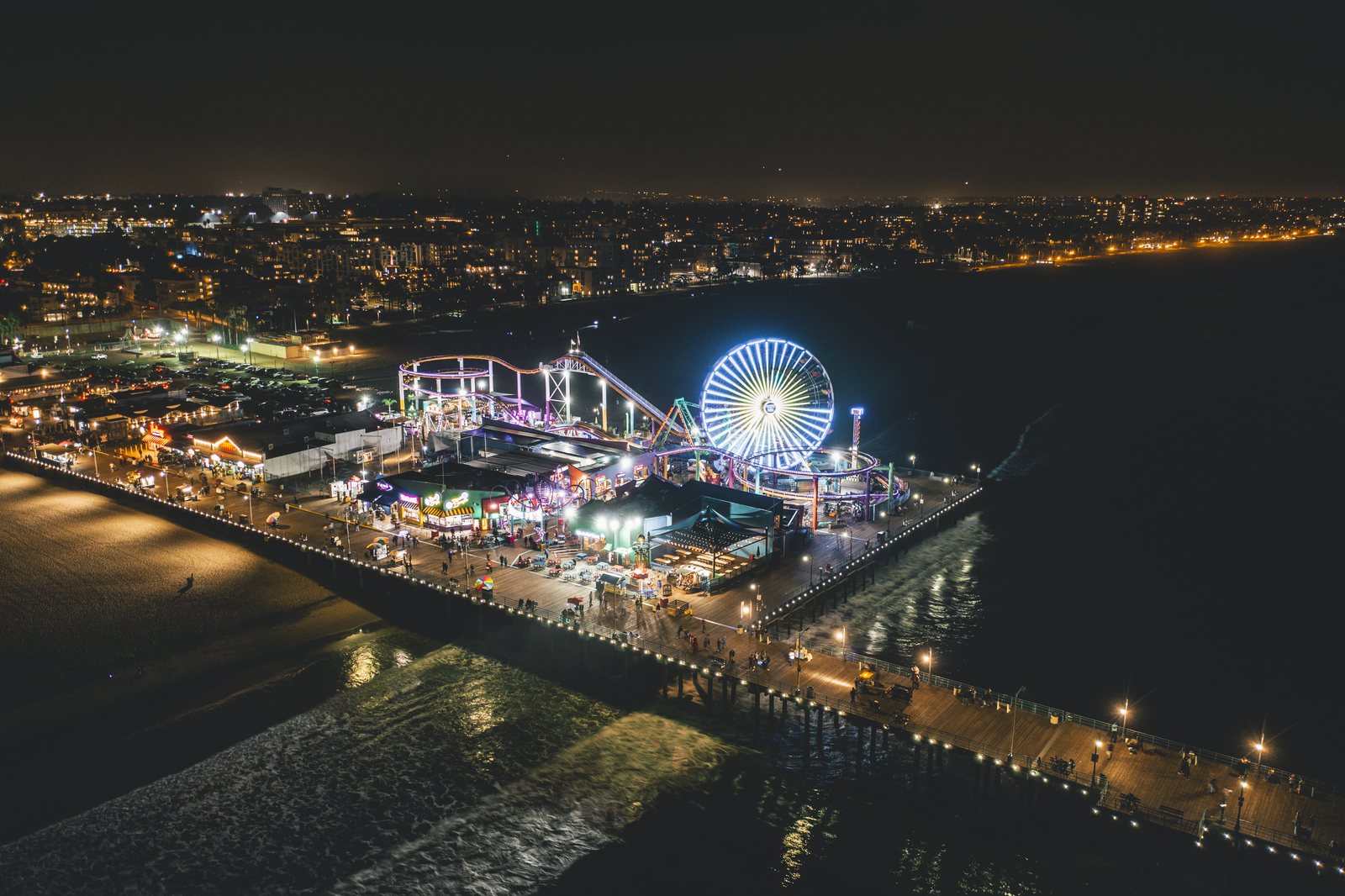 Final Thoughts...
Whether looking for a romantic weekend getaway in downtown LA, catching a show at the Hollywood Bowl, or just strolling along the beach, these are the best hotels for couples. Be sure to visit the Getty and Walt Disney Concert Hall and visit trendy restaurants for a relaxing trip. If you want more adventure, stroll through Venice Beach and the canals and pop over to Universal Studios Hollywood.
Either way, these locations are just a quick trip from Los Angeles International Airport, a short drive from Orange County, or down the PCH. LA is a great place to host a themed weekend for many romantic weekend trips.
More Romantic California Getaways