Planning Your Romantic Weekend in Carmel-by-the-Sea
Right between Southern and Northern California, Carmel-by-the-Sea is a picturesque beach destination for the perfect romantic getaway. This town may be known for its shopping, nearby 17-mile drive, and famous former civil servant, the Honorable Mayor Clint Eastwood, but it has no shortage of romantic experiences to enjoy. From gorgeous white sand beaches to charming hotels and lavish art galleries—there's something for everyone.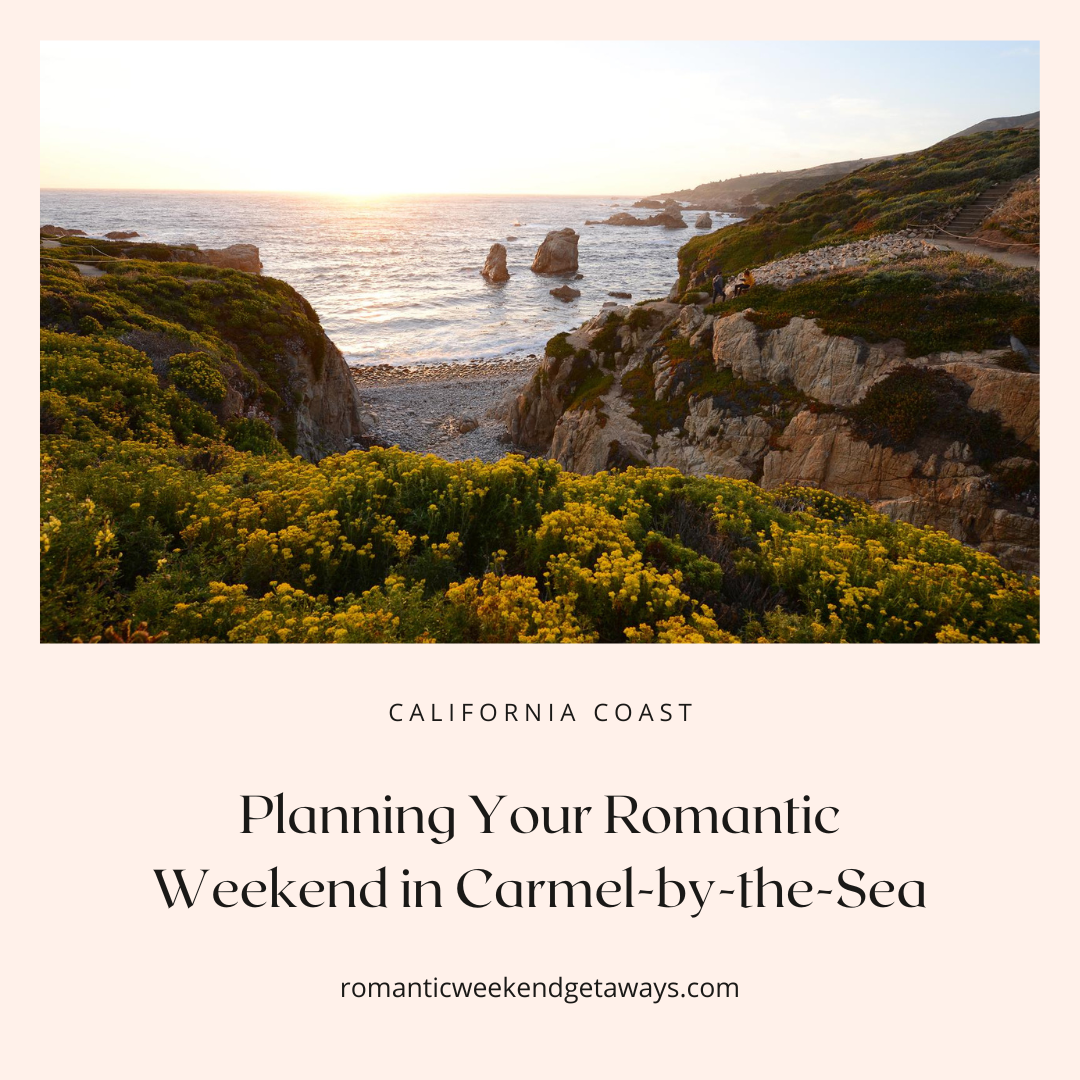 Table of Contents 👇
Carmel-by-the-Sea is an ideal destination for a romantic weekend getaway. Whether you take a scenic road trip up the PCH or fly in, visiting Carmel during the summer months is a great place to spend a quick weekend getaway together.
Best Things to do in Carmel-by-the-Sea for Couples
With its picturesque scenery, charming architecture, and various activities, couples can enjoy a memorable experience. Here are some suggestions for a romantic weekend in Carmel-by-the-Sea:
Take a Scenic Walk Downtown
Romantics of all ages will appreciate the whimsical, storybook-like architecture of the historic buildings that Carmel is famous for. The perfect romantic evening can be spent wandering the quaint streets hand in hand. You'll find yourselves lost among the plethora of unique shops, galleries from local artists, and storybook streets. Once you tire of wandering through boutique shops, sit down to grab a bite to eat at one of the many restaurants in town that focuses on farm-to-table ingredients and locally sourced seafood.
Watch the Sunset
Luckily, Carmel is situated on the west coast, making it the perfect place to watch the sun go down. You don't want to miss a chance to watch the sunset over the white sands of Carmel Beach. Or explore further up the rugged big sur coastline for dramatic views or spot the famous lone cypress. Grab a blanket and lay out with a small picnic for two to watch the colors dance across the sky as the sun sets. If the weather permits, and you are brave enough, you could even take a dip in the ocean while you watch the sun slip beneath the horizon, but watch out, the waters are cold.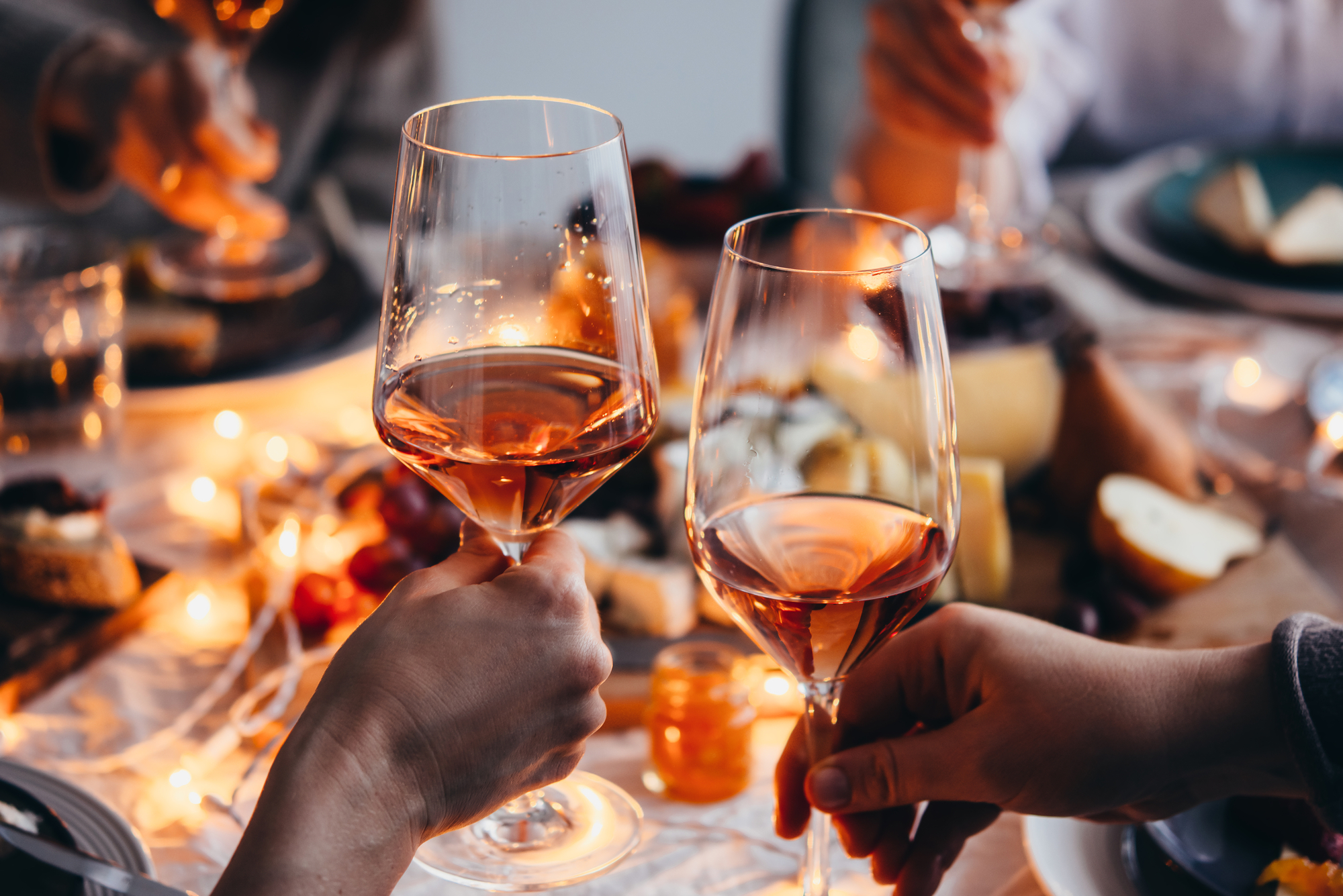 Go Wine Tasting
Carmel is the ideal location for wine tasting. You'll find numerous wine-tasting rooms in Carmel, each offering a great selection of delicious Californian wines, perfect for wine lovers. Whether you are a complete wino or just looking to enjoy a romantic evening sipping wine with your partner Carmel as many tasting rooms and quaint wine bars to offer. If you happen to be in Carmel at the right time, you can enjoy a fun wine walk or wine fest in the city. Make sure you check the local tasting rooms for upcoming events during your visit.
Play a Round of Golf
Looking for something a little more active? Enjoying a round of golf with your partner might just be the highlight of your trip. Imagine strolling through the greens, enjoying each other's company, and partaking in a little healthy competition. It's the perfect way to enjoy the outdoors and work up an appetite for dinner later. Book a tee time at Pebble Beach Golf Course, Land and Sea Golf, or one of the other beautiful golf courses near the city!
Treat Yourself to a Spa Day
Indulge yourself in a luxurious spa day. Spending the ultimate day of relaxation and pampering with your partner is the perfect romantic daytime activity. It will leave you feeling calm, rejuvenated, and even more connected. Book a couples massage at Aqua Wellness Day Spa. You'll get to choose between Deep Tissue or Swedish Massage, plus the addition of Hot Stones or Aromatherapy. You'll leave feeling completely renewed!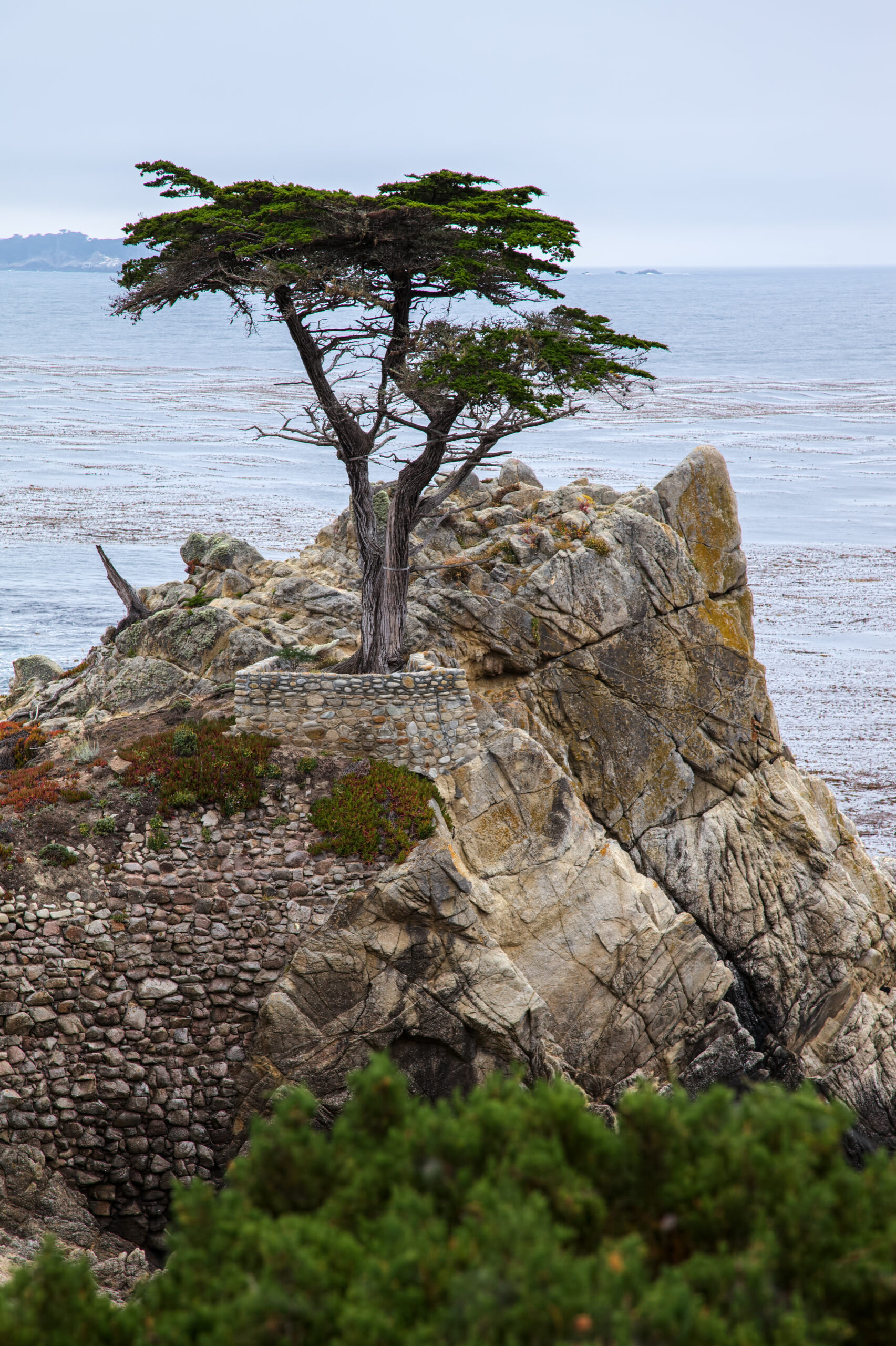 Go Hiking
If walking through the town didn't wear you out, then spend the day hiking Point Lobos State Natural Reserve. It's a great spot for whale watching, bird watching, and more. Check out the Bird Island Trail for an easy hike. Or head out to Palo Corona Regional Park for more challenging options.
If you prefer doing activities together, hiking is the perfect opportunity to explore the area's natural beauty. Wander through the winding trails along the scenic coast with the company of your partner. You might be lucky enough to spot some marine life like gray whales, sea otters, or sea lions at Point Lobos State Reserve!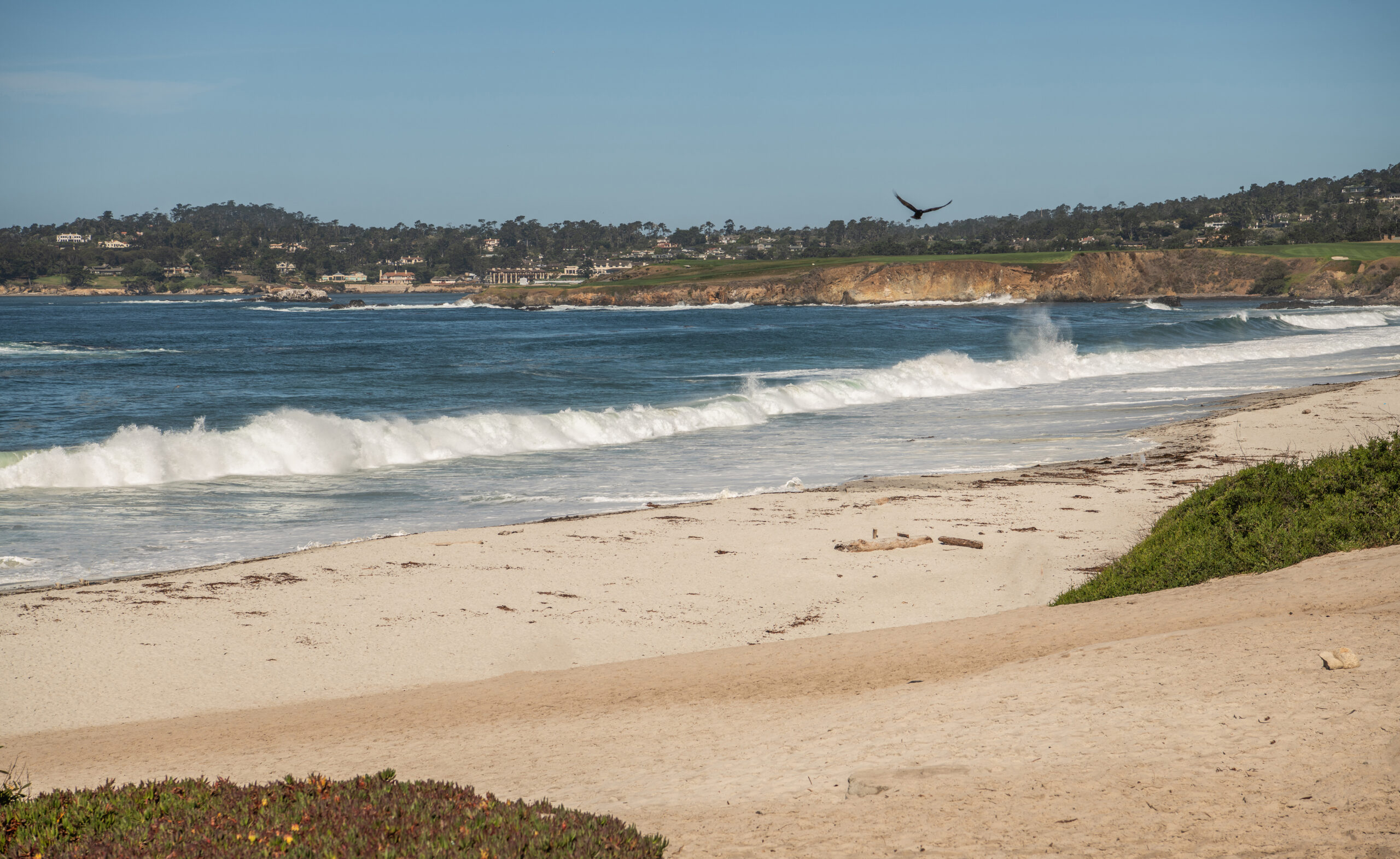 Have a Picnic on the Beach
Pack a picnic and make your way to the sandy beach! Bonus points if you head down at sunset! You could even grab something from one of the many delicious restaurants in Carmel. Bring it down to the beach to enjoy dinner in a more intimate setting, with a glass of pinot noir and a beautiful view of California's central coast. As long as it's not peak season for fires, you can even enjoy a beach fire and roast some smores! It's the perfect location for a quiet moment for couples.
Stay in a Romantic Hotel
Book a stay in the Carriage House Inn. This romantic bed and breakfast has in-room fireplaces, making their hotel rooms cozier than ever and the ideal place for a romantic night in. Enjoy modern amenities such as jetted tubs and fluffy bathrobes during your stay. You can even enjoy evening Wine and Hors d'oeuvres. Plus daily fresh baked cookies, yum!
Finding the right place to stay can really turn the romance up during your trip to Carmel, California. Carriage House Inn is the perfect luxury accommodation that will have you feeling pampered, well-rested, and ready for more exploring. If you're on a budget, plenty of other romantic stays in the area are a little more budget-friendly!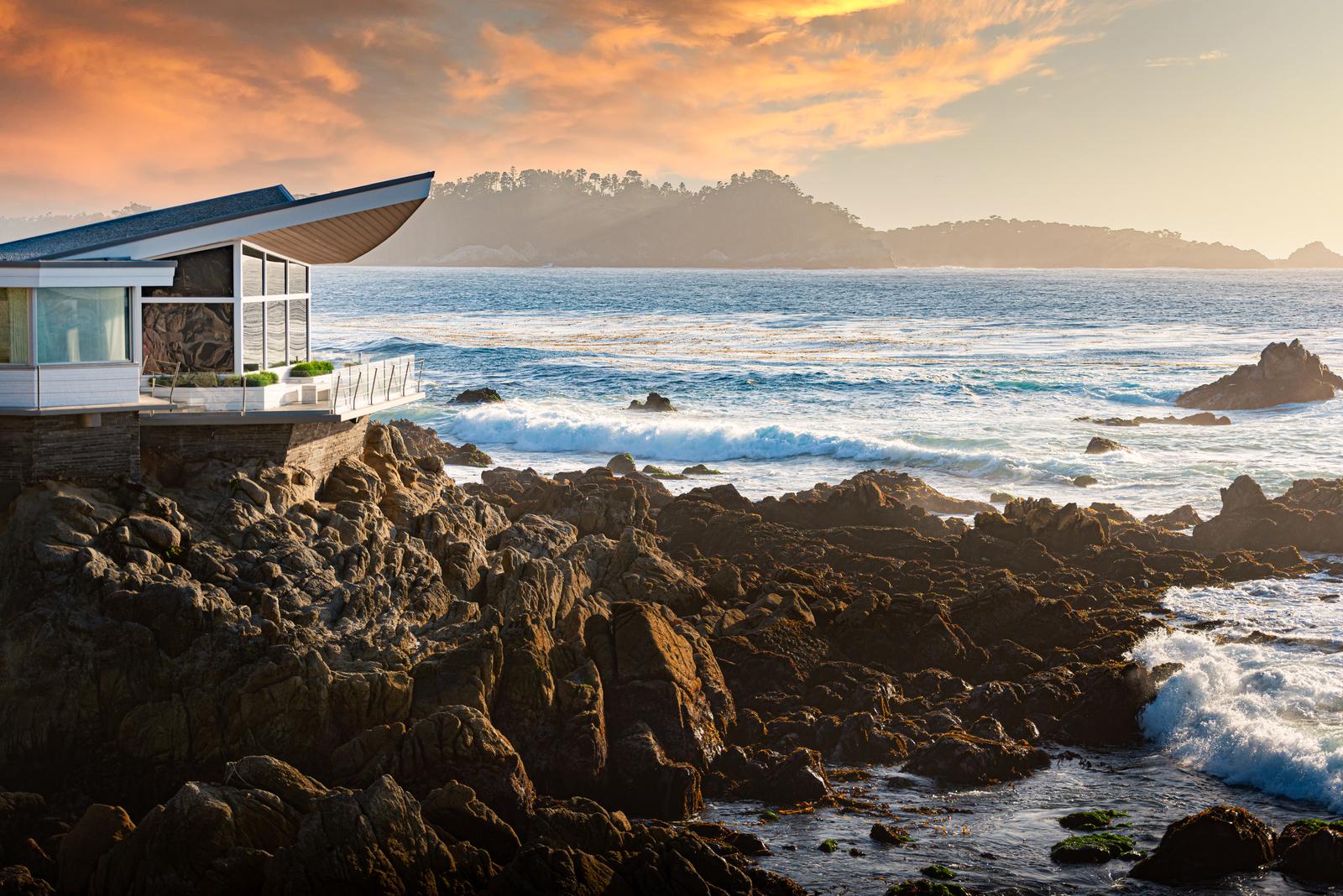 Wander Through Enchanting Cottages and Gardens
If you've seen enough of downtown Carmel, take a look at some of the neighborhood streets, all within walking distance. Take a short walk through the lovely streets called Court of the Golden Bough, Casanova, and Inspiration Avenue. You'll find a plethora of magical cottages and gorgeous flourishing gardens! A romantic walk through the beautiful gardens of Carmel just might be one of your favorite things to do in town. You'll feel transported to a romantic fairytale world.
It's a good idea to skip the high heels, though, as one of the funky quirks of the town is that a permit is required for heels more than 2". We take this as permission to dress as comfortably as you want to enjoy your weekend.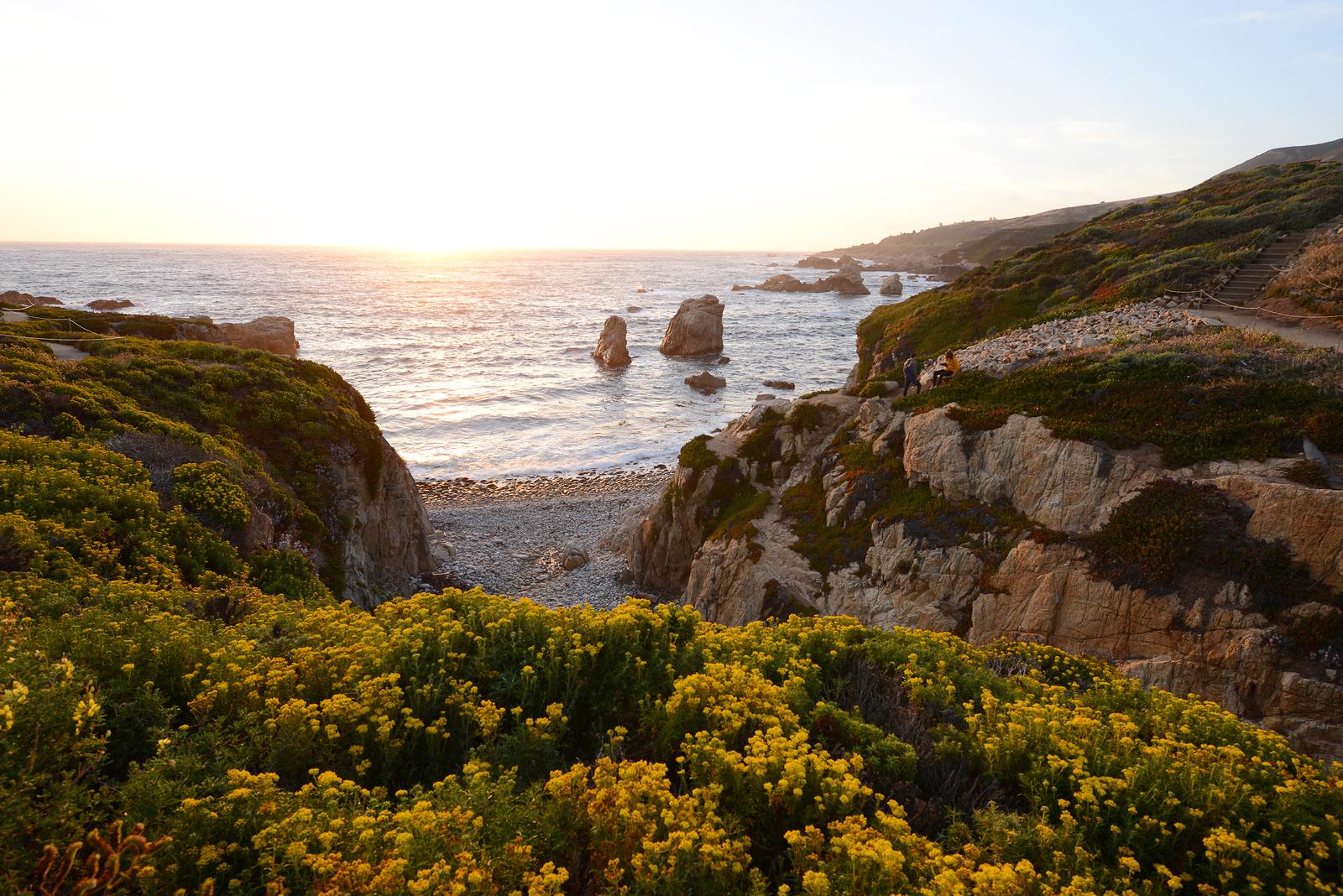 Take a Scenic Drive
Another great option is to enjoy a scenic drive along the Pacific Coast Highway. This highway runs all along the Pacific Ocean, so you could technically drive as far as you wanted. You can still enjoy a scenic drive along the portion in Monterey, where you'll enjoy scenic ocean views! We recommend taking this drive after Sunday brunch. Take your time along, and be sure to stop at scenic viewpoints to make the most of your romantic Sunday drive. It's one of the best ways to see a large portion of the California coast and spend some one on one time with your partner!
Carmel Romantic Weekend FAQs
Is Carmel-by-the-Sea a walkable town?
Yes, Carmel-by-the-Sea is a very walkable town. Most attractions, shops, and restaurants are within walking distance of each other. The town also has a unique and charming atmosphere, making it enjoyable to explore on foot.
Do I need a car to get around Carmel-by-the-Sea?
While you don't necessarily need a car to get around Carmel-by-the-Sea itself, having one can be helpful if you plan to visit nearby attractions, such as Monterey, Pacific Grove, Big Sur, or the wineries in Carmel Valley. If you prefer not to rent a car, you can use taxi services, rideshares, or public transportation for longer trips.
What is the best time to visit Carmel-by-the-Sea?
Carmel-by-the-Sea has a mild Mediterranean climate, making it a pleasant destination year-round. However, the best time to visit is generally between April and October, when temperatures are warmer, and there is less chance of rain.
How do I get to Carmel-by-the-Sea?
The closest airport to Carmel-by-the-Sea is the Monterey Regional Airport (MRY), which is about 6 miles away. Alternatively, you can fly into San Jose International Airport (SJC) or San Francisco International Airport (SFO) and drive to Carmel. The drive from San Jose takes around 1.5 hours, while the drive from San Francisco takes approximately 2 hours.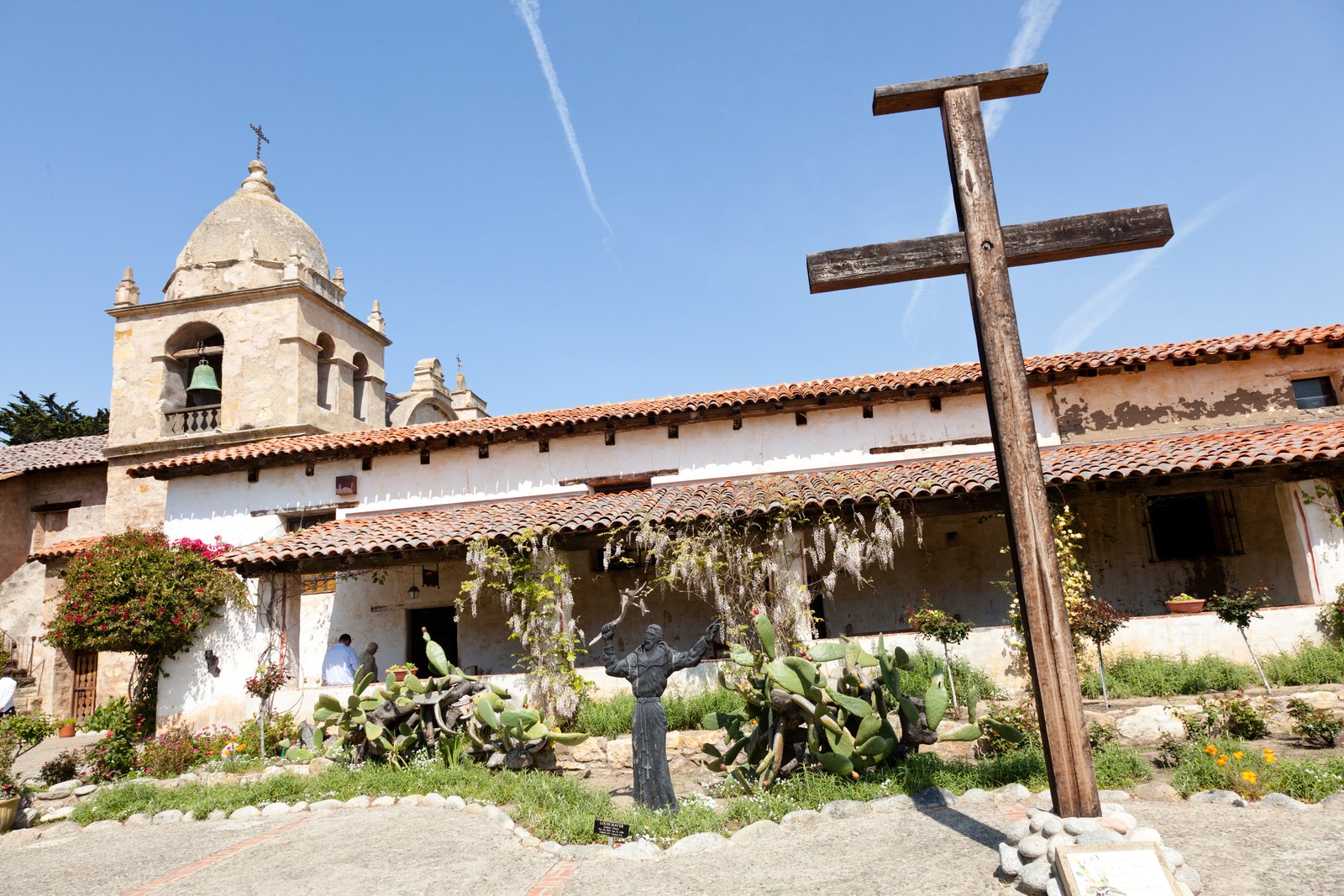 Final Thoughts
You truly can't go wrong with a trip to Carmel. It's one of the most romantic towns in California. Everywhere you turn, there's something that appears to be out of a storybook, like our favorite stop, a National historic landmark, the historic Carmel Mission Basilica Museum, or the stunning Harrison Memorial Library.
No matter where you wander in Carmel, be sure to walk the Carmel Beach Boardwalk at the end of Ocean Avenue. It's the perfect location for a quick selfie while on your romantic trip.
We hope you found some gems, a few of the best places and sparked a few ideas to add to your romantic weekend getaway itinerary in Carmel Valley.
What are you most excited about? Let us know in the comments below!
More Romantic California Getaways